NLP 2020 Sharing Session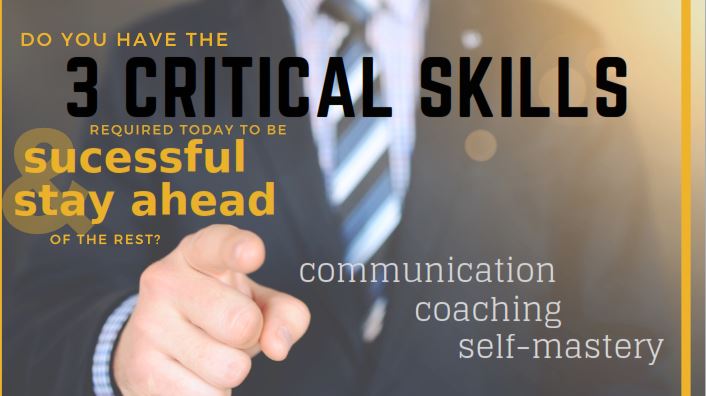 How can you maximise our NLP course to get the improvement you desire?
How NLP course can help you with critical skills that you need to have today?
Join our Sharing Session to explore!
A FREE

and FRIENDLY sharing session made by experienced HR & Certifiied NLP Practitioners.

A CHANCE

to explore critical skills that we need to have to stay ahead today and how to develop these skills.

A NEW

and CREATIVE approach to improve your critical skills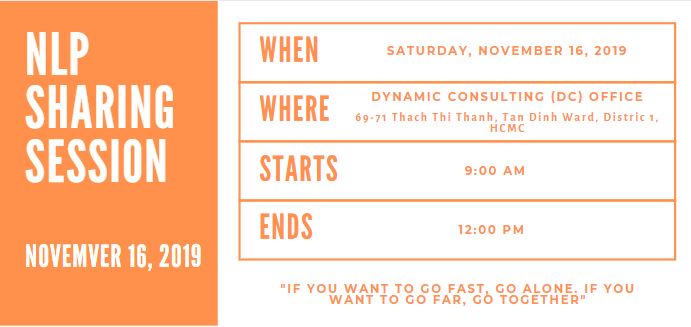 At this sharing session, you can expect the answers for these below questions:
Why NLP is the modality of choice for career progression?

Why more Coaches are taking up this NLP training on top of coach training?

Why NLP is considered the origin of all soft skills and personal development courses?

How NLP is applied into your work ad your daily life?

How can you start seeing improvement in yourself and your people skills in as quickly as 2 months?

Will you be a great fit for this course?

And more clarifications on your other concerns on the course as well as people development
Join this session, you don't need to dig deep and read many different websites to find the answers. Let us help you!
Register for this session now and let our helpful consultants take you through a structured NLP consultation process.

It'll be easy, it'll be insightful, and you may even start learning some NLP skills that we're using.
For any helps needed, please contact us at:
Tel: +84 28 38209699 or +84 976 004972

Email: nlp@dynamicco.com.vn

Facebook: @DynamicConsulting VN

LinkedIn: Dynamic Consulting Co., Ltd