NLP Practitioner Certification in HCMC - April Intake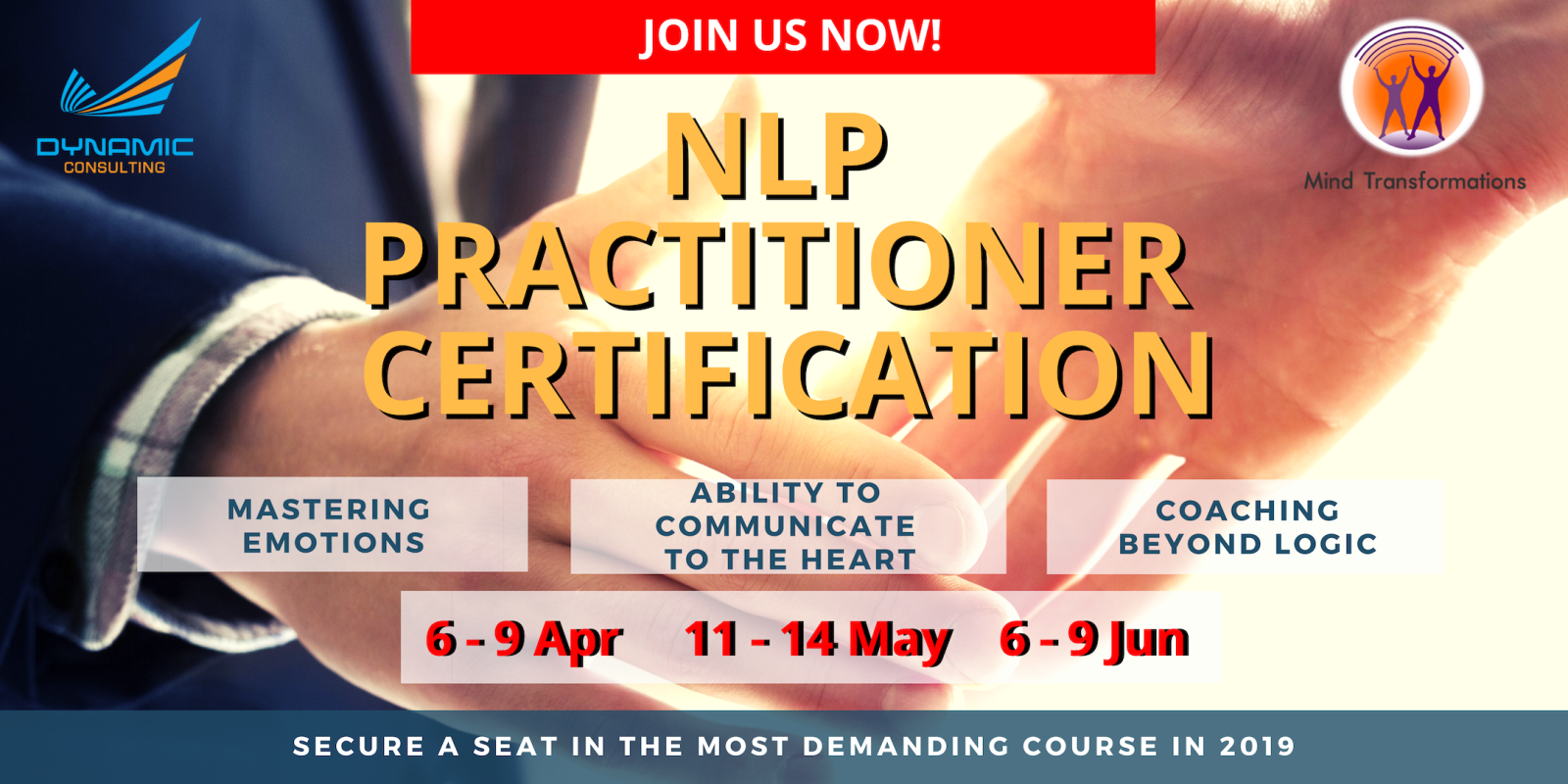 As CEO, HR Managers or Sr Managers, have you ever wondered how to upgrade the capabilities of your people to stay competitive in this increasingly automated world of Industry 4.0?
We believe NLP (Neuro-Linguistic Programming) is an integrated solution that can accelerate the capabilities of YOU and YOUR TEAM to thrive in Industry 4.0.
Dynamic Consulting is honored to organize the very first NLP Practitioner Certification course in Vietnam delivered by the world-class NLP Master trainer, BARNEY WEE. With more than 20 Years of continuous NLP training & refinement, Barney is bringing you a Scientific, Time-Tested Methodology for Self-Mastery, Communication & Coaching.
Highlights of what you will gain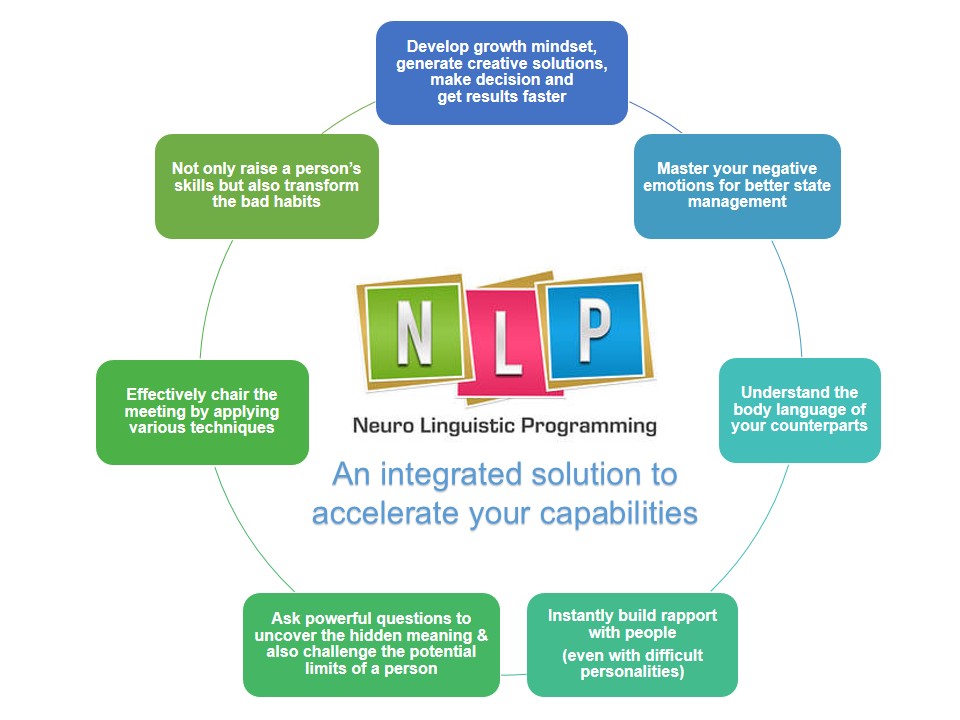 Why should you join this NLP Practitioner Course?
☑️ 12 practical competency-based training (4 days/module/month) with more than 70% training time for practice through simulations, hands-on exercises, role-plays and personal cases in every training session. Participants also can join several webinars and online group coachings to gain skill mastery out of the class.
☑️ Each participant is required to set a personal learning plan at the beginning of the course, practice and track progress with continuous feedback from themselves, peers, NLP trainer and at least 1-2 facilitators throughout the course. On the final day, participants have to complete a final test for overall competency assessment.
☑️This training is recognized by the developers and luminaries of NLP. NLP Practitioner Certification is internationally recognized by ABNLP (American Board of NLP), International Association of NLP Institute and ICI (International Coaching Institute).

OUR NLP COURSES PROMISE YOU SKILLS AND SELF-MASTERY!
This level of competence in NLP comes from deep practice and hands-on exercises in class. You can get ALL the NLP knowledge online or through a short course, but your level of Competence & Confidence come from your practice.
Our specialization is in getting NLP into your muscle memory, so that you don't just know NLP, but you are confidently and effortlessly practicing NLP to get better results with people. This is why people spend so much time with us to get good. This is why many NLP Practitioners from other schools come to retake this certification with us. We supervise your practice, we help you correct the mistakes, you'll learn to see your strengths and blind spots and we hold a very safe training space for your growth to take place.

Trainer Profile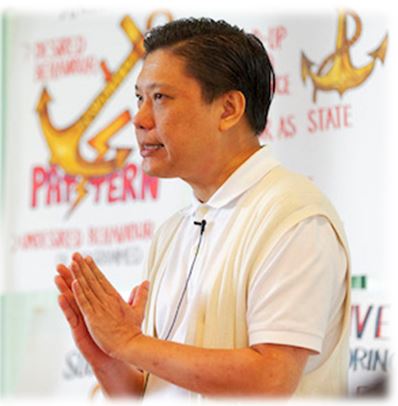 Barney Wee is an NLP Elder and the pioneer of Multi-Intelligence-NLP. He has integrated NLP with the practical aspect of the Multiple Intelligences theory (formulated by Harvard Professor - Howard Gardner) and he is helping people achieve congruent and sustainable change at all levels – through coaching and training.
Barney was trained by the original developers, namely Richard Bandler, Robert Dilts and Tad James. Since 1997, Barney has trained and certified thousands of NLP Practitioners and trained thousands of people in the practical applications of NLP, including Sales, Communication, Coaching, Interviewing Skills, and especially "Changing Mindset".
Recently in 2015 Barney has been vetted by The International Association of NLP Institutes (based in Germany) for his 20 years of continual practice of NLP in the public and corporate sectors, and he was awarded the title of NLP Master Trainer. In the same year, he was invited and accepted into the exclusive NLP Leadership Summit ~ considered to be an NLP Elders Group (consisting of Robert Dilts, Joseph O'Connor, Shelle R. Charvet & many more), which requires a minimum of 15 years of active NLP practice and good public reputation.
------------------------------------------------------------------------------------------------------------------------------------------------
Are you ready to transform your learning journey with us?
Module 1: 6 - 9 April

Module 2: 11 - 14 May

Module 3: 6 - 9 June
Secure a seat for your development by 8 Mar to save up to 3 million for group sign-up.

FOR MORE INFO ABOUT NLP, PLEASE KEEP IN TOUCH WITH US