ACCELERATING PERSONAL DEVELOPMENT FROM YOUR PEOPLE MANAGERS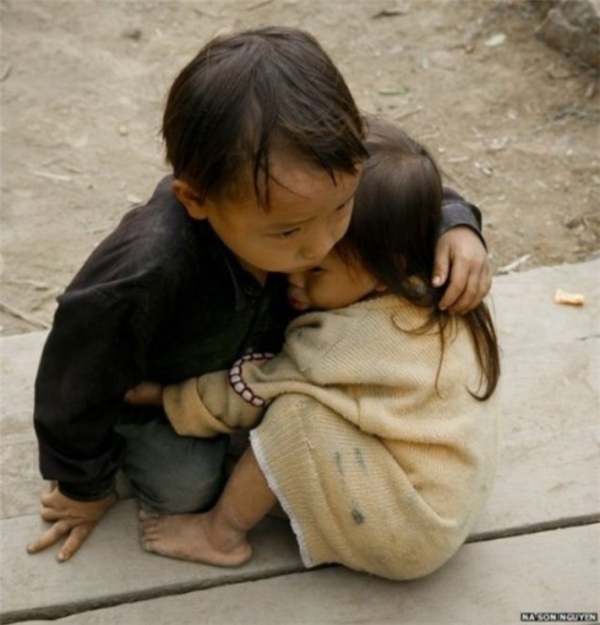 Northwest Vietnam, November 2017
Every traveler was recommended to bring jackets because it was fairly cold outside. When we arrived, I witnessed two little poor children. The little girl said: "Brother, I'm so cold!". The little boy hugged his younger sister to keep her warm in the cold weather. He did not wait for either any charity program or support from the government.
This suddenly makes me recall the roles of any People Manager:
Without waiting for the company policies or strategies, how fast and how far would they provide support to their team members when these people are under pressure from higher targets, difficult customers, or even from their personal issues?

How can they help their staff enhance their critical thinking, emotional intelligence, complex problem-solving skills, etc. so that they are able to evolve and grow in this ever-changing world?

How do they ensure their people can become curious, determined, adaptable and independent learners?
With over 30 years of working in Production, Sales, HR Management and Consulting in Performance Management, assuming that all People Managers are willing to develop people, I notify the following obstacles that may refrain their people development:
They are struggling to uncover hidden meaning behind people's words, personal values/ beliefs under their people's results

They have difficulties in asking precise questions to challenge the potential limitations of a person

It takes much time and energy to transform new habits for themselves and for others

They don't know how to help their staff install and sustain a positive desired state from an unwanted negative state

They wonder which methods they can apply to maximize the ability of "thinking out of the box" of their people
Today, it's all about quick change, rapid change, exponential change. I think it's time to find a new way of learning: Integrated, brain-based and competency-based training instead of a series of short soft skill courses.
Lisa Wake – MSc, reports a case study in regulatory affairs using NLP, for TOPRA.org, U.K., 2011: "Evidence suggests that when outcomes are driven by intrinsically held motivation, personal choice and autonomy, supported by strong self-efficacy beliefs – they are more likely to be powerfully motivating and self-correcting"
What is NLP? How can NLP help?
With 70% practical course, NLP helps you apply the tools and techniques to use our brain to maximize our potential, the models to recreate excellence and the strategies for enabling change: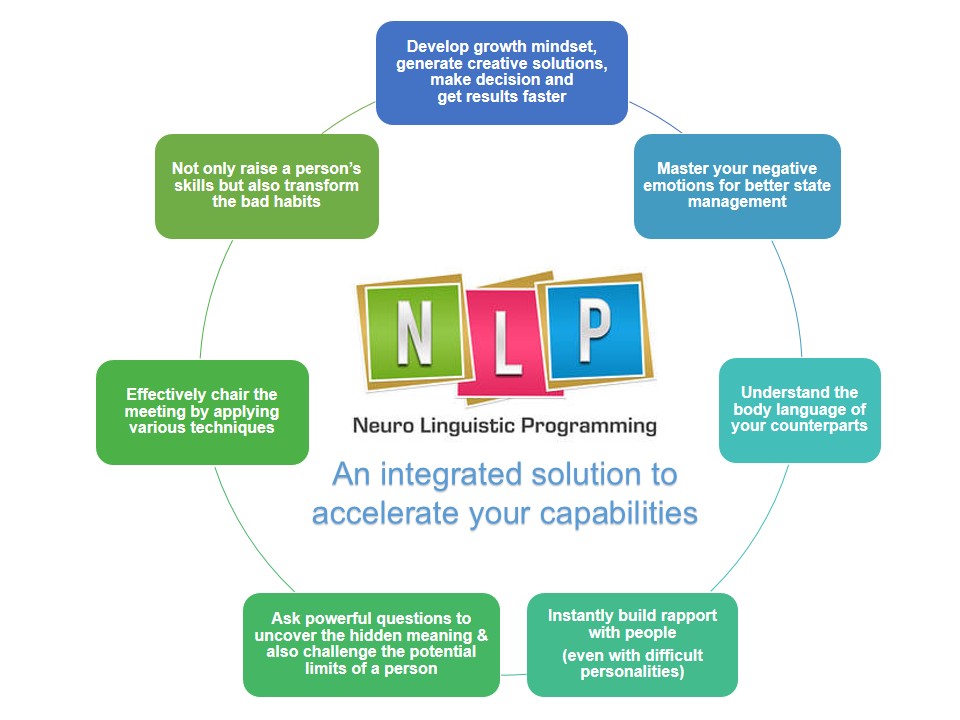 Thoughts of NLP Practitioners who have joined this NLP Program
"This course is 70% practical and allows you to acquire NLP and coaching skills through in-class activities. You get the first-hand experience of the coaching skills before you use them on others. NLP is about modelling and to be great leaders and coach, we must model for others."
Gillian Tan | General Manager, Singapore
"I've attended many programmes before and what strikes me about Mind Transformations is the non-commercial approach they have toward teaching NLP. Despite my busy schedule, I committed to the 16 days of training because of its practical nature—the relevance of the tools to my life and work. The course helped me create total alignment between my thoughts, emotions, actions & purpose—and this is when miracles happen!"
Gaurav Sharma | Human Resources Director, Singapore
"This NLP course helped me gain back my self-confidence; I am now able to engage and influence senior leadership. Just recently, I've managed to resolve a conflict between two senior leaders by making use of the NLP techniques on persuasion and accessing cues. I successfully got them to agree on a common path to move forward."
Tan Yee Sin | HR Business Partner, Singapore
"NLP enabled me to communicate with a clear intention, better negotiate contracts and facilitate dynamic workshops. Saying 'no time' to the NLP course is like saying "no time" to servicing your car. It still runs, but it makes that rumbling noise. Doing it means you may be a bit uncomfortable during the process, but when you're out of the garage, you're purring and ready to hit the road! Barney is a powerful mechanic who knows how to push the right button for the reset."
Nadia Peerun | Consultant & Life Coach, Mauritius
"Understanding the connection between my IQ, EQ, PQ and SQ was an awakening for me. I started perceiving my limiting beliefs & habits differently and I've improved my relationships. Considering the positive changes it brought to my life, the Masters course was the best investment I've made in the past 20 years."
Amy Fang | Sales Support Senior Manager, Singapore
-------------------------------------------------------------------------------------------------------------------------------------------------------
Are you ready to transform your learning journey with us?
Module 1: 6 - 9 April
Module 2: 11 - 14 May
Module 3: 6 - 9 June
Secure a seat for your development by 8 Mar to save up to 3 million for group sign-up.

FOR MORE INFO ABOUT NLP, PLEASE KEEP IN TOUCH WITH US